Cantores Michaelis at St Mary's Church for Civic Commemorative Service for QEII Sunday September 18 2022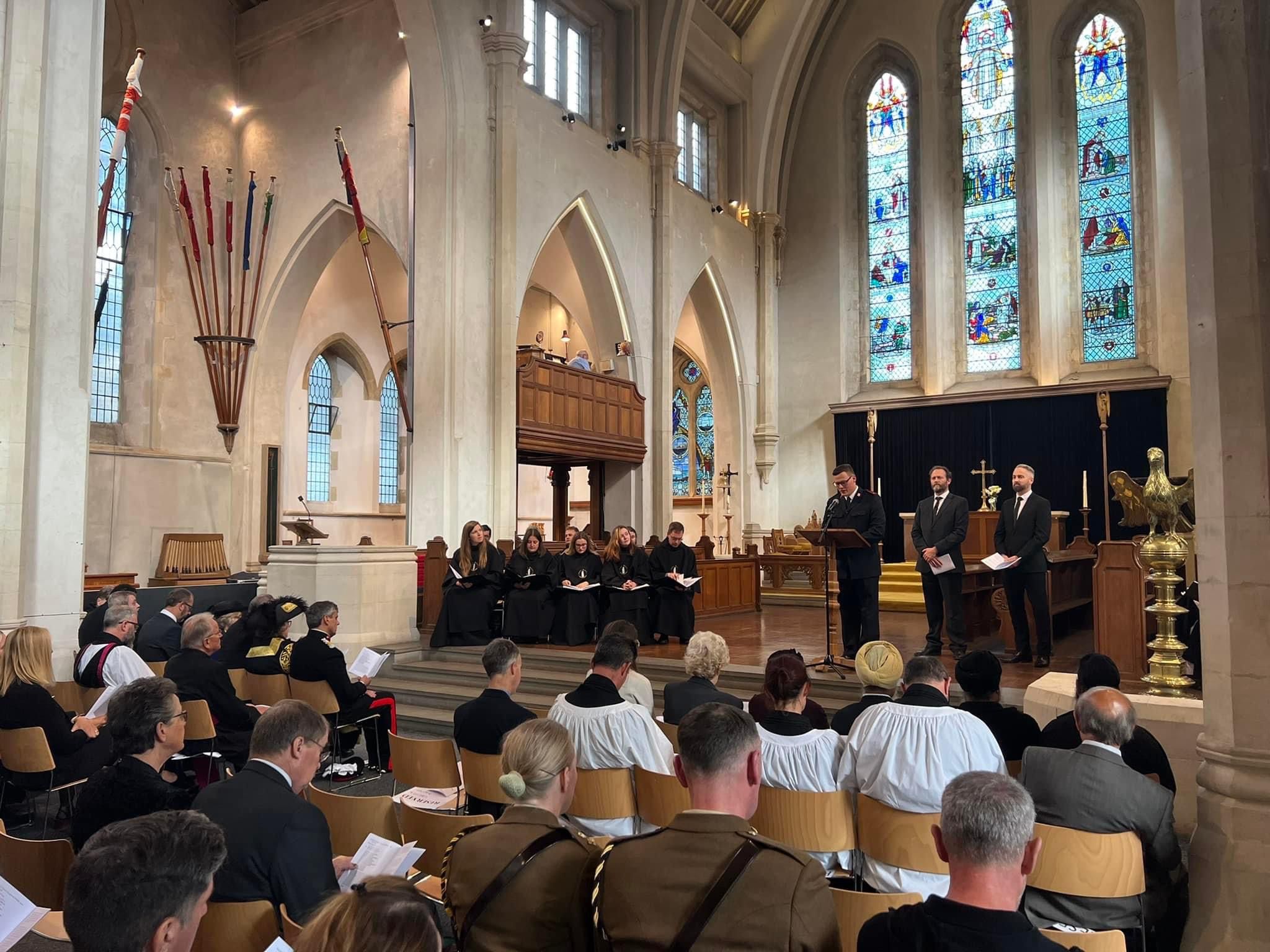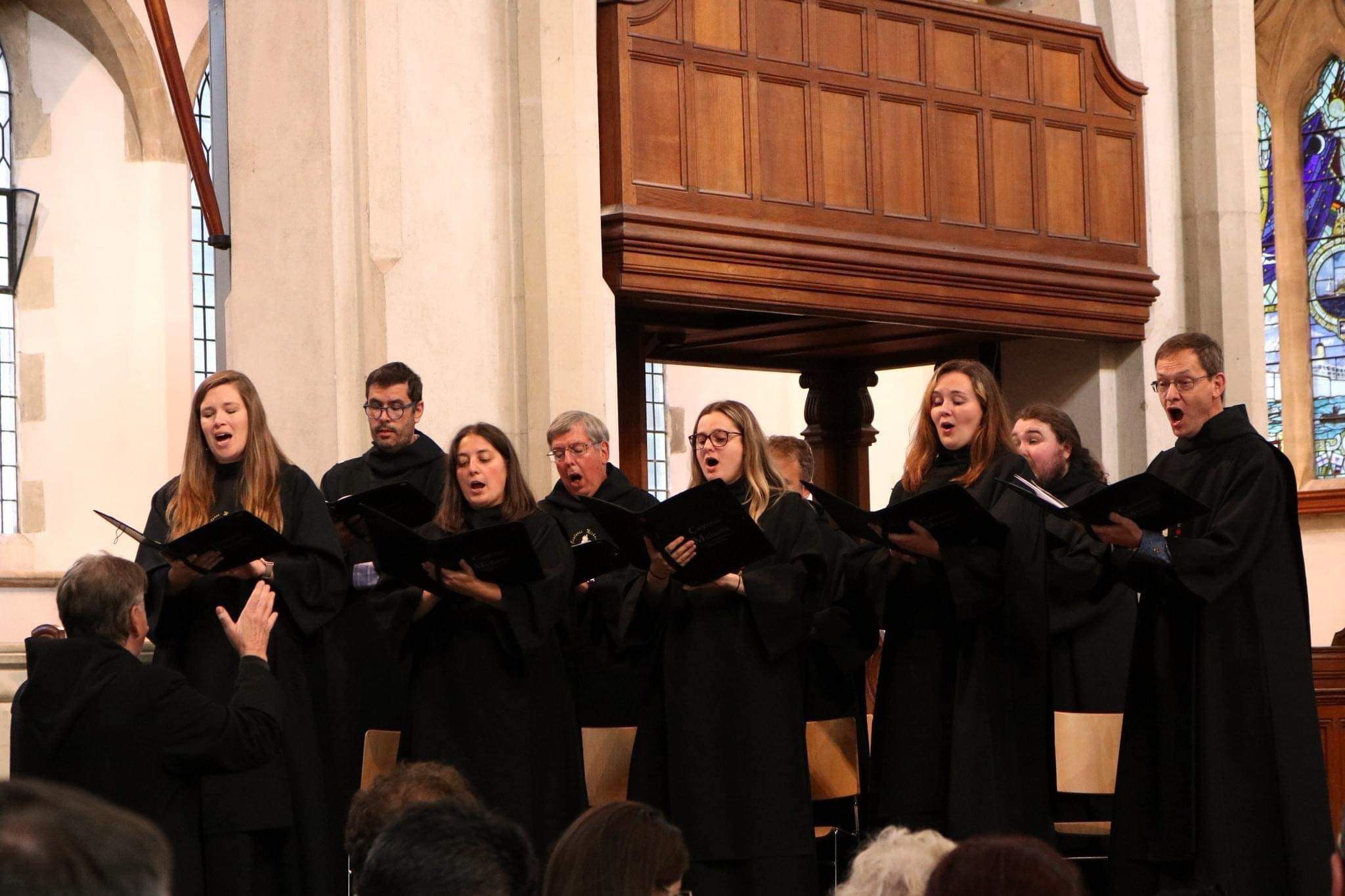 About Cantores Michaelis
Cantores Michaelis
is a semi-professional vocal consort. Some of the singers are former choral scholars from the University of Southampton and the group is funded by The Friends of St Michael's and based at the ancient (1070AD) Southampton City Centre church of St Michael the Archangel. The vocal consort well known around Southern England as they have gained a reputation for very high standards and have sung in
Westminster Abbey
(by invitation of The Dean & Chapter), provided their specialist skills by singing the full Latin Mass Rite for The Latin Mass Society in
Portsmouth RC Cathedral,
appeared with well known actors such as Timothy West in The Lighthouse Theatre Poole, provided the soloists and small choir parts in productions of Dido & Aeneas by Henry Purcell in
Turner Sims Concert Hall
Southampton, and Chamber Opera in
Lighthouse Theater Poole
. Since 2006 they have sung Christmas Carols on the well-known
Cunard Cruise ships
Queen Victoria Mary and Elizabeth just before they depart on their Christmas cruises. In March 2015 the group was invited by the Kantor of Lüdenscheid North Rhine-Westphalia, Germany to give two concerts, Lüdenscheid, and Herford demonstrating The English Choral Tradition.. Most recently the group has featured on
BBC 1 TV Songs of Praise November
2018 & 2020 Last year Cantores was featured on a Projected display on the Bargate which featured the history of Southampton. Christmas Carols at Harbour Hotel 2017/18/19.
As we return from Covid lockdowns Cantores is performing all through the 2021 Christmas season including singing carols aboard Saga's Cruise ship Spirit of Discovery and Grand Harbour Hotel Ocean village. June 2022 the consort featured in the Falkland's 40th Anniversary a civic & religious service held in the ruins of Holy Rood church, Cantores Michaelis also sang for the 25th Falklands anniversary in 2007. Updated June 27 2022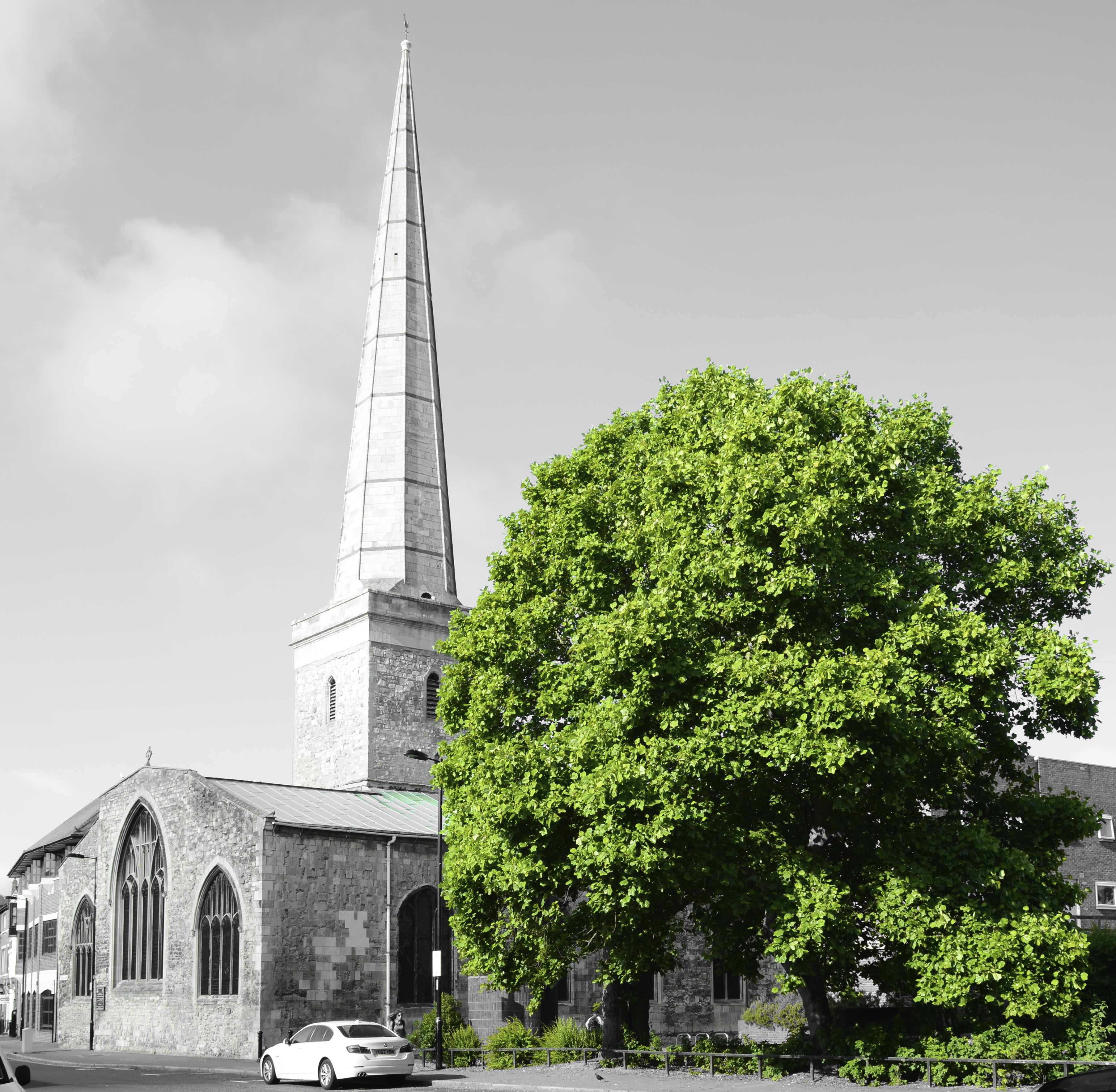 The ancient church of St Michael the Archangel Southampton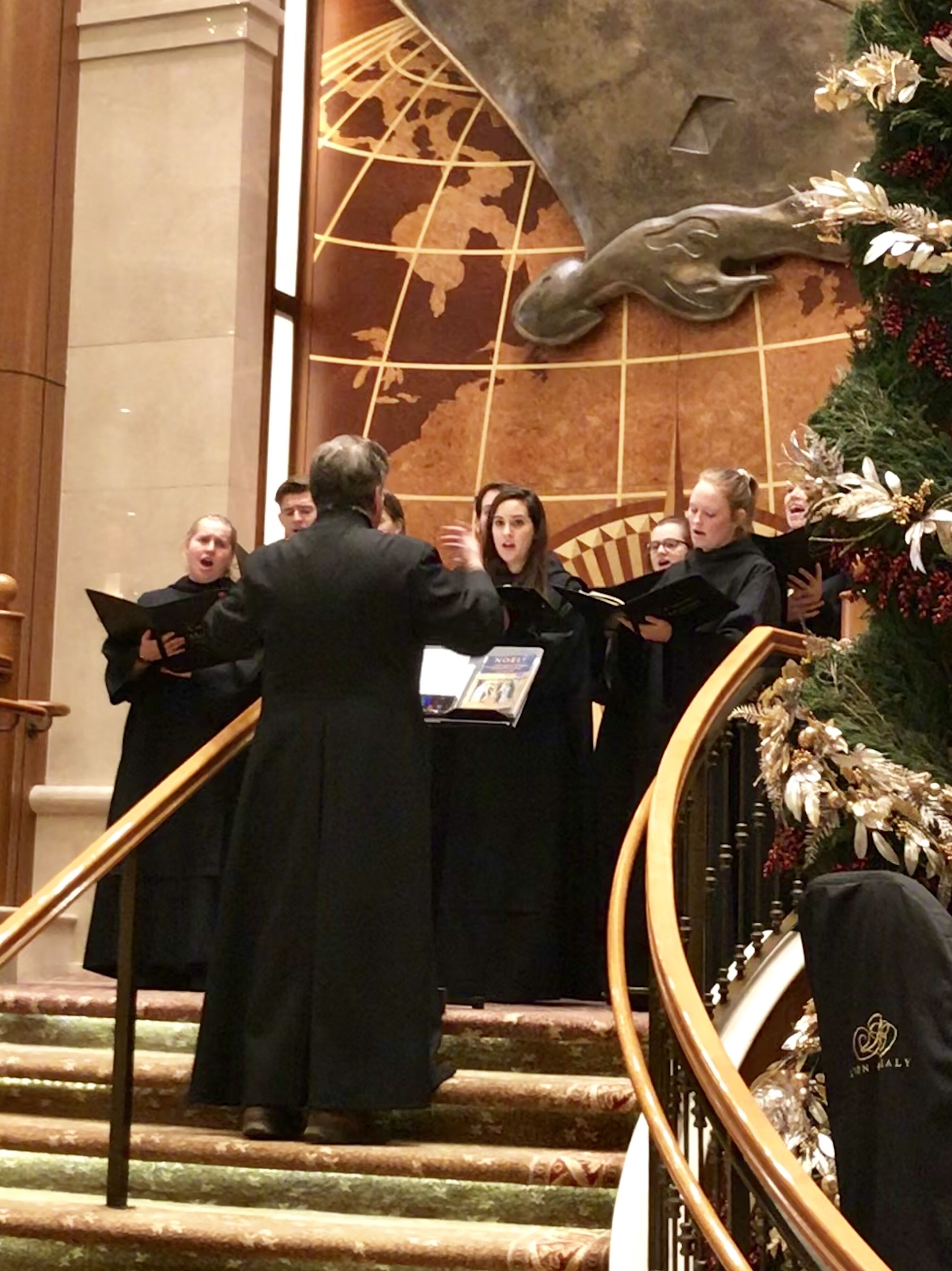 Aboard Cruise ship Queen Elizabeth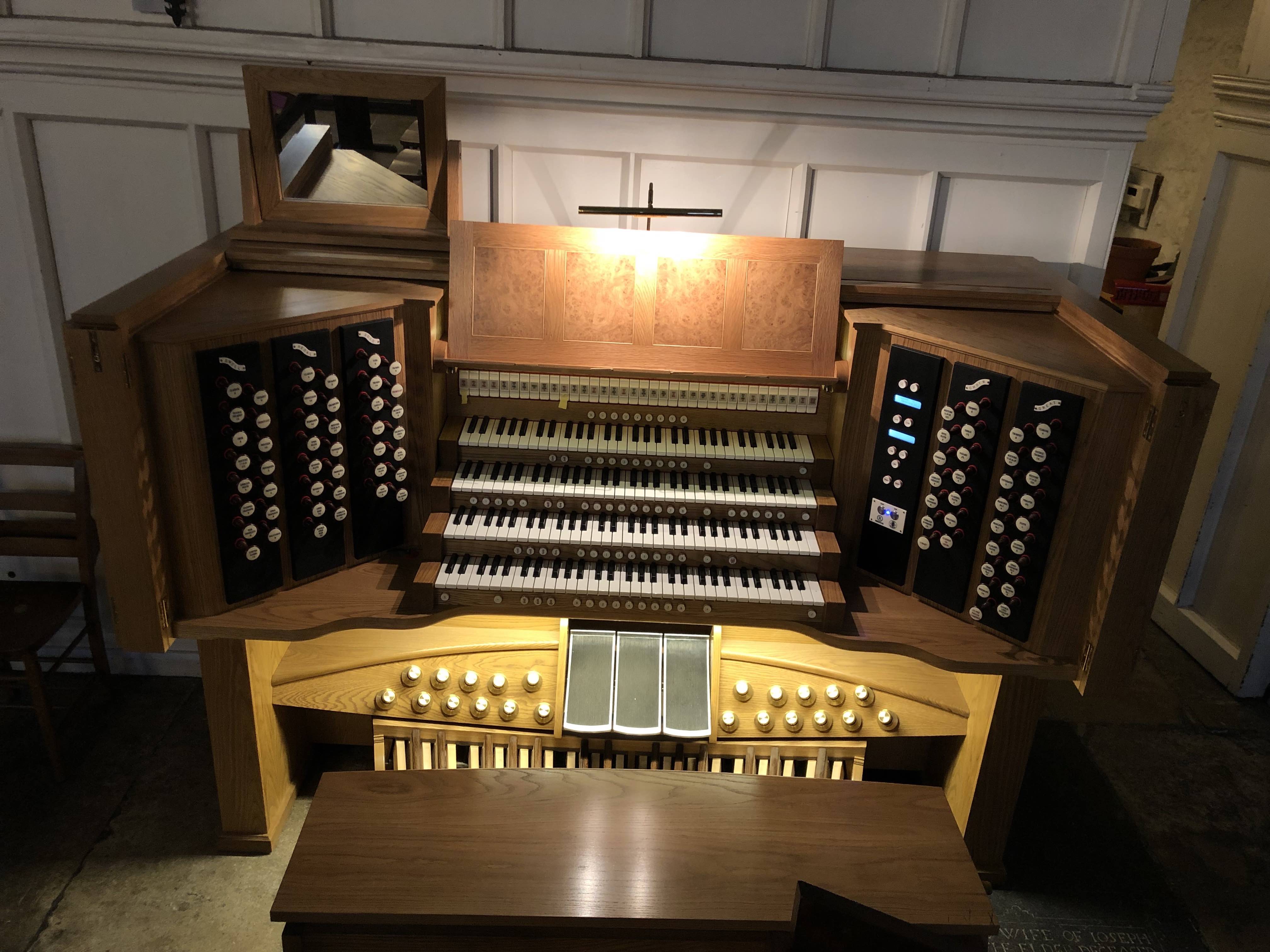 Hauptwerk digital copy of Hereford Cathedral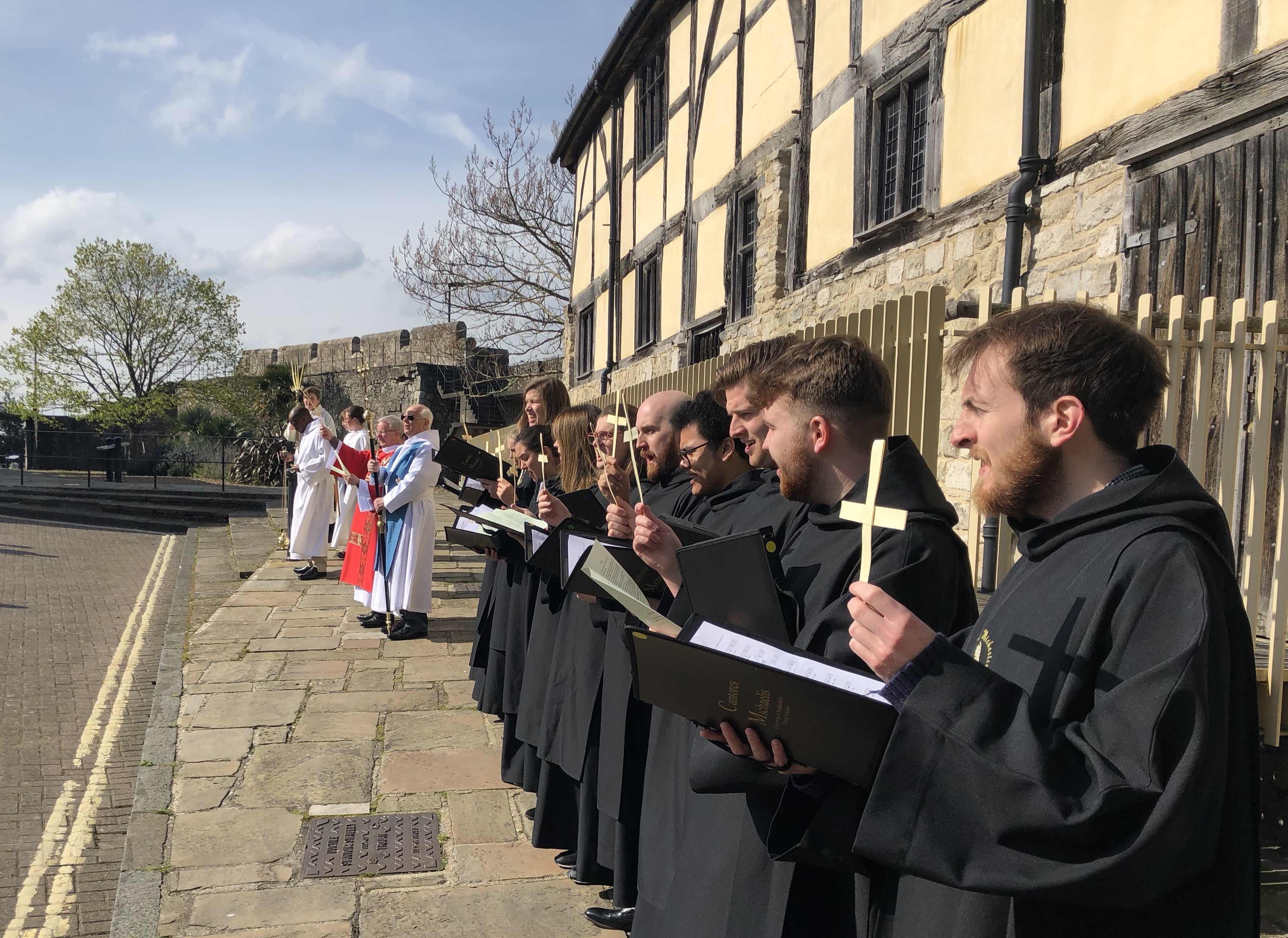 Blessing of Palms Holy Week 2019