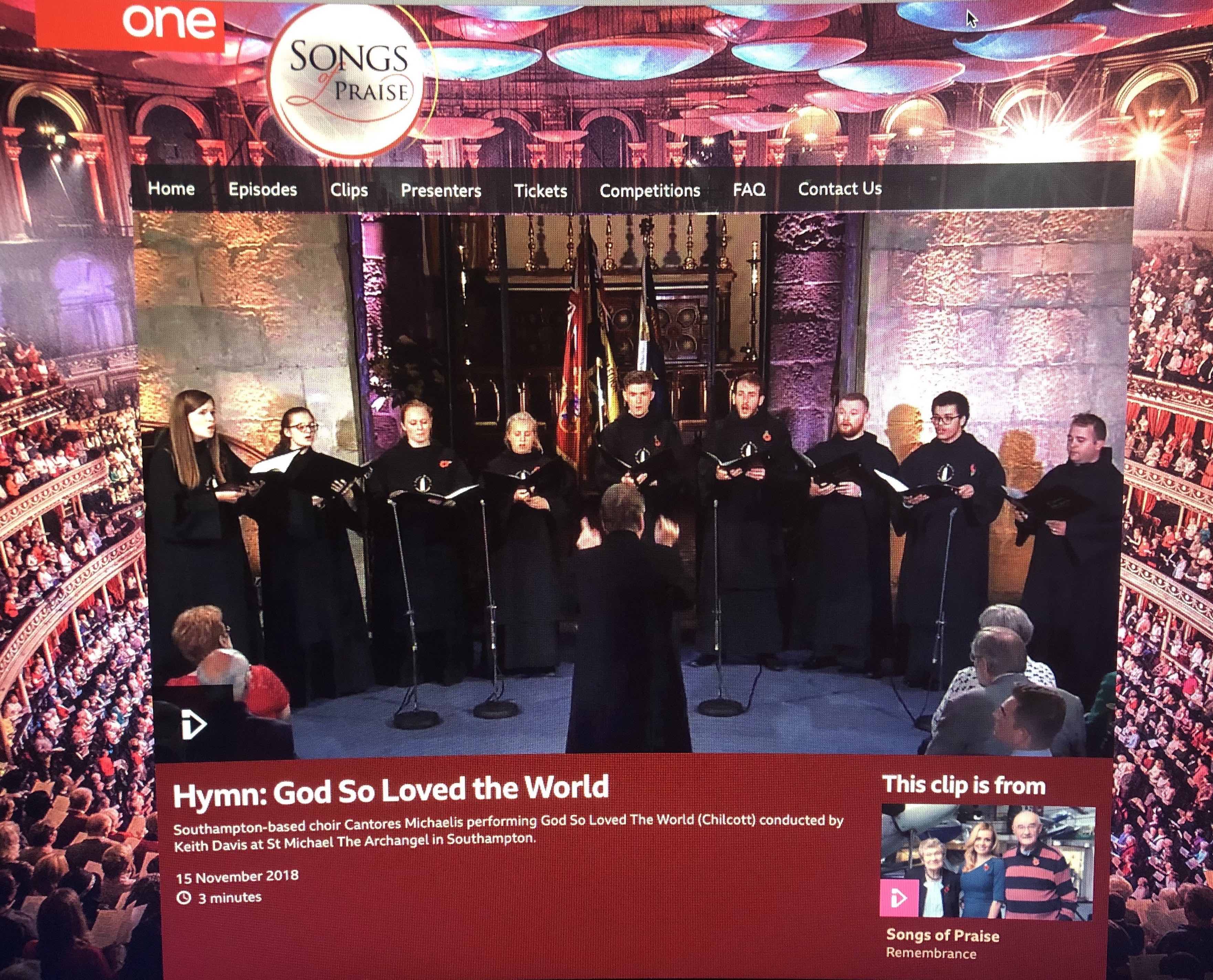 Available as a download from
Amazon Music

The choral scholars are from the University of Southampton and are funded by The Friends of St Michael's and based at the ancient Southampton City Centre church of St Michael the Archangel where they sing every Sunday and Feast Days during the academic year. The group (founded in 2000 by the Director Keith Davis who is a voice coach at the University of Southampton.
St Michael's church will be 950 years old in 2020 and is the oldest building sill in use in Southampton.
Cantores Michaelis are engaged by concert promoters and have appeared at many venues in the south of England: Westminster Abbey The Light House Theatre Poole The Turner Sims Concert Hall Portsmouth RC Cathedral Sail away cruises for Cunard/Carnival 2007 -2014 and so on. TV/Radio: Persian TV (documentary about traditional & contemporary music in the English Church) Canadian TV - (English Choral Tradition) RadioSolent BBC TV Songs of Praise. Last European tour was to Lüdenscheid in Germany - where the programme consisted of German Italian & English repertoire.
The group specialises in unaccompanied repertoire composed for the Christian Liturgy. The singers are chosen by audition from across the disciplines of The University of Southampton, however the majority of the scholars are First Study Singers on either the Graduate or Post Graduate Performance courses in the Music Department. Two singers who recently studied with Keith Davis at University of Southampton have been part of The Sixteen Genesis Project - Harry Bennett (Portsmouth Cathedral) Hannah Woodhouse (Cantores Michaelis).